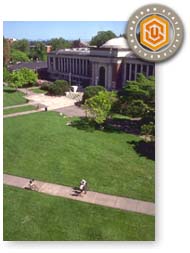 Rocky Mountain OSU Alumni Association
Colorado, thanks to a robust high technology economy, has attracted many OSU graduates. There is a significant benefit to the organizing of these graduates both for social interaction and to assist OSU in student recruitment. Alumni interested in the group should contact Janice Lentsch (541/737-7849) or Russ Scott (303/692-1443).
OSU Alumni Association Membership Information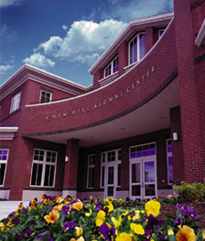 A 45,000 square-foot, two story building located on 26th Street across from Parker Stadium, and right next door to the existing LaSells Stewart Center. On the first floor, you will find approximately 30,000 square feet of visitor and meeting space, configured in a variety of ways. The central entry area serves as a prefunction area for large events utilizing the ballroom or other meeting areas. It is in this area that the founders of CH2M HILL are honored.