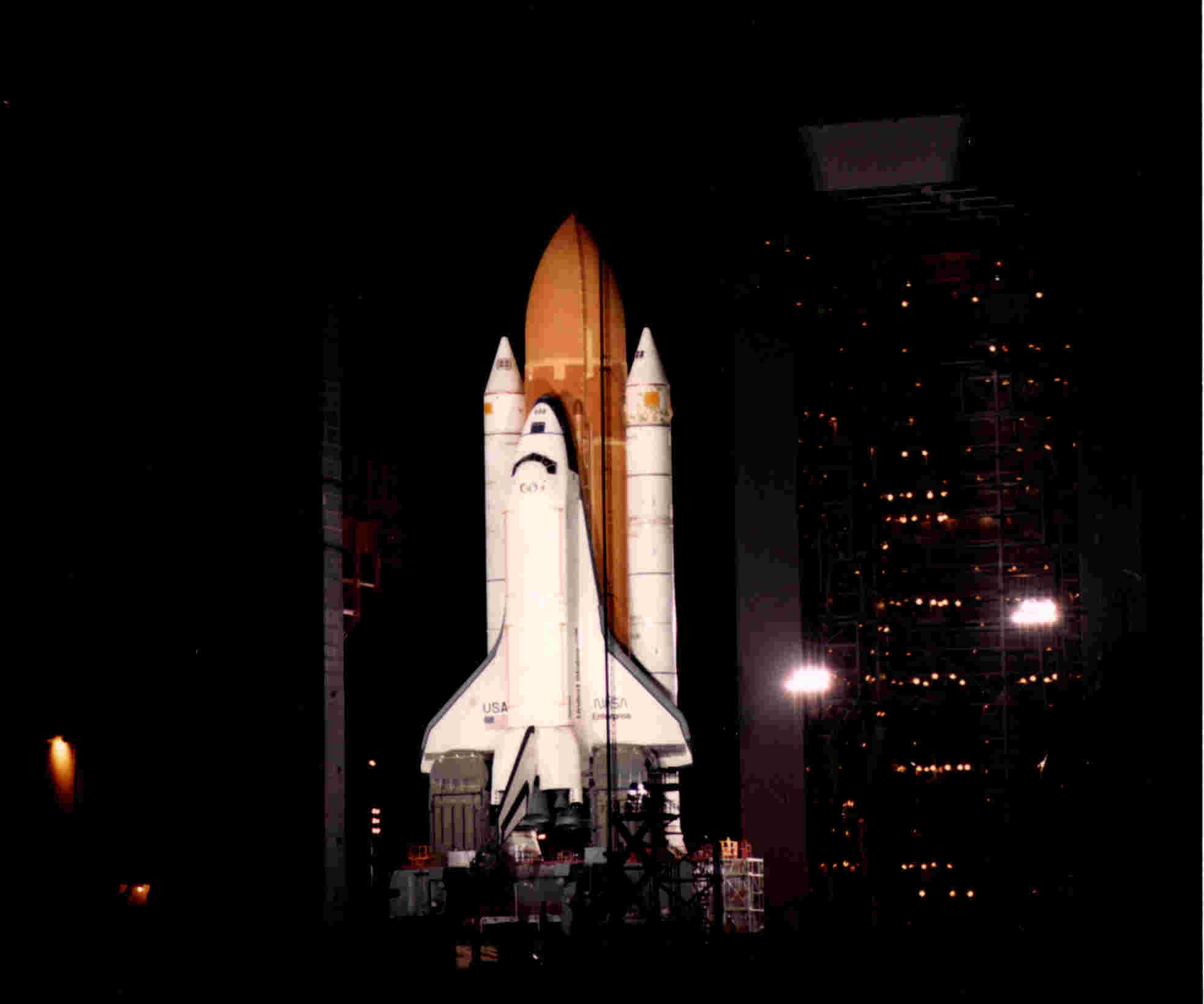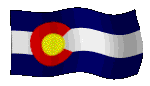 The picture at right is of the shuttle Enterprise while stacked on the pad at Space Launch Complex 6, Vandenberg AFB, California. This was in January of 1986, the same month as the Challenger tragedy, which effectively prevented the use of the west coast launch site for shuttle launches.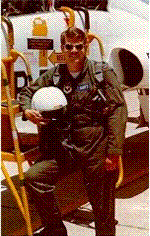 The picture to the left is of Russ Scott, Director of the Colorado Office of Statewide Defense Initiatives, while in Air Force pilot training.
Below is the Lockheed Martin Astronautics headquarters in Jefferson county, Colorado.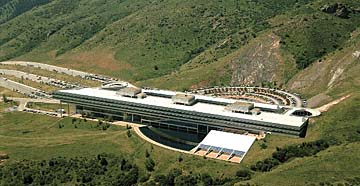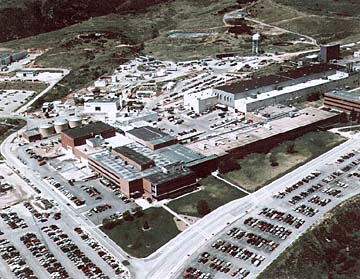 The picture to the left is of the Lockheed Martin Astronautics Waterton plant site, also in Jefferson county.