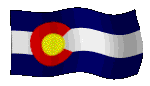 Joe Rogers
Biographical Information
A commitment to caring and a determination to strengthen Colorado and America best symbolize Joe Rogers. He represents a new generation of American leadership.
At 34, Joe Rogers is the youngest Lieutenant Governor in the country. Joe has deep roots in Colorado. He grew up in Denver and Commerce City. He attended Denver Public Schools and graduated from Adams City High School where he distinguished himself by lettering in track, tennis and jazz band; and served as commencement class speaker for the Class of 1982. Rogers entered Colorado State University (CSU) where he worked his way through school majoring in Business. From there he went on to law school at Arizona State University (ASU) where, in addition to his course-work, Rogers held a variety of legal apprentice positions, including a position with one of the top law firms in the Southwest. Rogers also held an extern-clerk position under United States District Court Judge Robert Broomfield. While in his first year of law school, Rogers was recognized for his legal skills when he won the school's first ever National Championship by winning the American Bar Association Negotiation Competition, a contest involving some 80 U.S. law schools
In the fall of 1989, Rogers joined Davis, Graham & Stubbs, one of the oldest and largest firms in Colorado. During his near 4-year tenure at the firm, Rogers devoted 25 percent of his time to community service and represented the firm on a six-month assignment to the Colorado Bar Association's Lend-A-Lawyer program, where he provided no-cost legal services to the poor in rural Southeast Colorado. Rogers also served as a member of the board of directors for the Denver Bar Association Credit Union between 1990 and 1993.
Between 1993 and 1995 Rogers served as Staff Counsel to Colorado's former United States Senator Hank Brown in Washington, D.C., where he advised Brown on issues related to business, agriculture, banking, telecommunications, economic development, transportation, housing, and the judiciary. After closing out his work with Senator Brown,
On January 13, 1998, Rogers announced his candidacy Lieutenant Governor. On May 30, 1998, he was nominated as a candidate for Lieutenant Governor at the Republican State Assembly and on August 11, 1998, Joe was selected as the Republican nominee for Lieutenant Governor of Colorado and became Bill Owens running mate for Governor. Joe Rogers was sworn in as Colorado's Lieutenant Governor on January 12th.
Joe is married to Juanita Kay and they have three young children, Trent, (4) Jordan, (2) and Haley (1).